I have been working on the wall over my couch for a few months now. I think it's finally ALMOST done :) There will be a few tweaks of course but it's mostly there. If you have any suggestions let me know! I have been looking at this wall for so long I think I need a fresh pair of eyes haha.
For information on how I painted the wall and "frame" click here
So here is the over all look:
Someday I will gain better photography skills :) Of course I have a tiny house without much natural light which doesn't help.
So here are some details
I LOVE this! I do I do I do. It's actually a plant holder from Lowes. It was a black color and I painted it. Same with the bird cage which you have seen many times on my mantel :)
Remember my frame remake here? Well here it finally is with it's adorable picture in it.
This hope sign I got at JoAnn's – In spring
I have had these two prints for while. The mats were tan colored. I painted them white. I think it makes them pop more!
This one came from The Dollar Tree! LOVE IT! Was too perfect for this wall!
My mom had this print so I incorporated it. I got the frame from my mother in law and painted same blue as I painted on the wall. The Mat is from Dollar Tree
This is a little bird with hooks I had. It was gold. Painted it to match the bird cage holder! Nest was a gift from hubby. Just hung off one of the little hooks.
Another print my mom had – Plastic frame from Goodwill – was gold and I painted white
and yet another of my mom's prints. She recently moved in with us so this was my way of incorporating some of her items into mine! Spray painted frame I can't remember where I got but either from goodwill or my Mother In law!
Bought both of these little shelf boxes at Goodwill for $1.99 for the pair! :) And guess what? They were already that color no painting involved! WAHOO hehe
Perfect place to show off all my adorable little bird figures!
And last but not least the adorable picture I made  - Copying the one we all see "Keep Calm and Carry On"
What's that? You love it and want one too? Well don't you worry.
Here you go – Print and use to your hearts content. Please just link back and tell people where you got it if you post about it! :)
Sharing the blogging love at these Par-tays!
MONDAY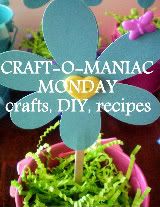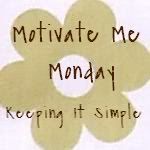 TUESDAY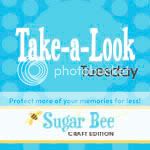 WEDNESDAY
FRIDAY
SUNDAY